D & J Piano Movers Offer Professional Piano Moving Services and Piano Storage and Affordable Rates. Our Friendly Staff Looks Foward To Providing You With Excellent Service. Remember That  Your Complete Satisfaction Is Our Greatest Concern! . . . . . . . . . . 

         We Can Be Reached 

          Monday --Saturday 

             TOLL FREE       

       For Your Convenience

        (800) 398-9798 

                    or

        (626) 334-1053

       SERVING  ALL  OF

     SOUTHERN     CALIFORNIA

Enclosed Vans With Liftgates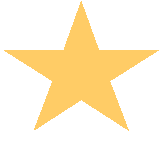 F  P  M 

U  I   O

T  A  V

U  N  E

R  O  R

E

            WE OFFER PROFESSIONAL PIANO AND ORGAN MOVING THROUGHOUT SOUTHERN CALIFORNIA.

WE TAKE GREAT PRIDE IN BEING FRIENDLY, COURTEOUS AND GIVE EACH AND EVERY CUSTOMER AND PIANO THE SAME CARE AND INDIVIDUAL ATTENTION.

WE MOVE MONDAY THROUGH SATURDAY FOR YOUR CONVENIENCE AND OFFER SAME DAY PIANO MOVING AND STORAGE.  

.WE CAN BE REACHED TOLL FREE AT (800) 398-9798 OR OUR LOCAL NUMBER (626) 334-1053

OFFERING FREE QUOTES WITH NO OBLIGATION.

OUR TRUCKS ARE PROFESSIOANLLY EQUIPPED TO HANDLE ALL YOUR PIANO MOVING NEEDS TO INCLUDE THOSE TRICKY STAIRCASES AND FLIGHTS OF STAIRS WITH TIGHT CORNERS.

INSURANCE - WE ARE STATE LICENSED PIANO MOVERS AND OUR TRUCKS, YOUR CARGO AND OUR WORKERS ARE FULLY INSURED.

WE GUARANTEE TO TAKE EXCELLENT CARE OF YOUR PIANO AND BELONGINGS. THAT MEANS WE WILL COVER YOUR NEWLY FINISHED HARDWOOD FLOORS, MARBLE, TILE, BRICK ENTRYWAYS AND MAINTAIN A PROFESSIONAL ATTITUDE.  THAT IS WHY OUR CUSTOMERS KEEP COMING BACK. YOUR TOTAL SATISFACTION IS OUR GREATEST CONCERN AND WE LOOK FORWARD TO PROVIDING YOU WITH EXCELLENT SERVICE!